High-quality, manual rotary trimmer for office and graphic applications. Precise cuts up to 135 cm. cutting length.
Cutting length 1350 mm.
Table depth 280 mm.
Cutting height max 0.8 mm.
Safety cutting head.
Safety cutting head with self sharpening rotary blade for efficient, precise and safe cutting.
Rotary blade.
The self-sharpening rotary blade is made of special hardened high-quality steel.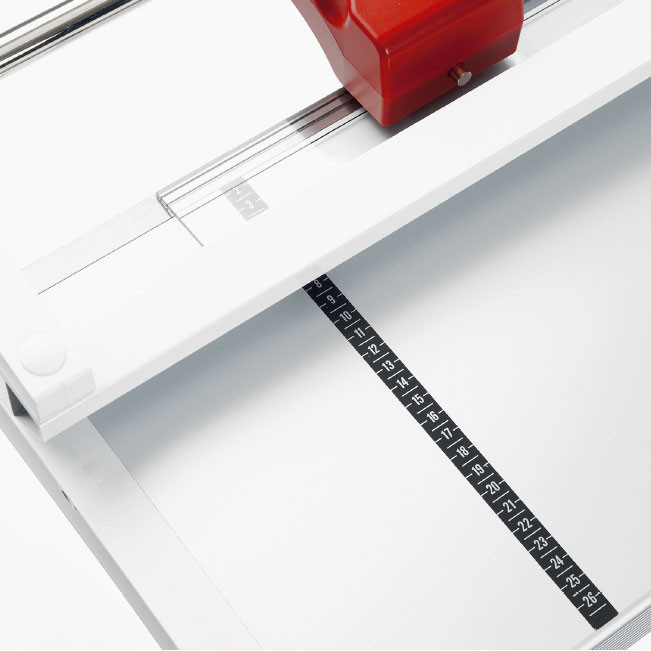 Measuring scales.
Two measuring scales (cm) are placed on the cutting table to enable precise cuts.
Paper collection tray.
The practical collection tray underneath the working table of the rotary trimmer is standard equipment.