Innovative office trimmer for A4 plus with automatic clamp and EASY-LIFT.
Table size: 304 x 385 mm
Cutting capacity (sheets): 25 sheets (70g/m²)
Cutting length: 350 mm
Height: 325 mm
Width: 340 mm
Depth: 585 mm
Weight: 4.5 kg
Format indications.
For efficient and easy cutting: standard paper formats, various angle indications and common photo sizes are printed on the table.
Manual clamp.
With this solid manual clamping device a variable clamp pressure can be applied depending on the material to be cut.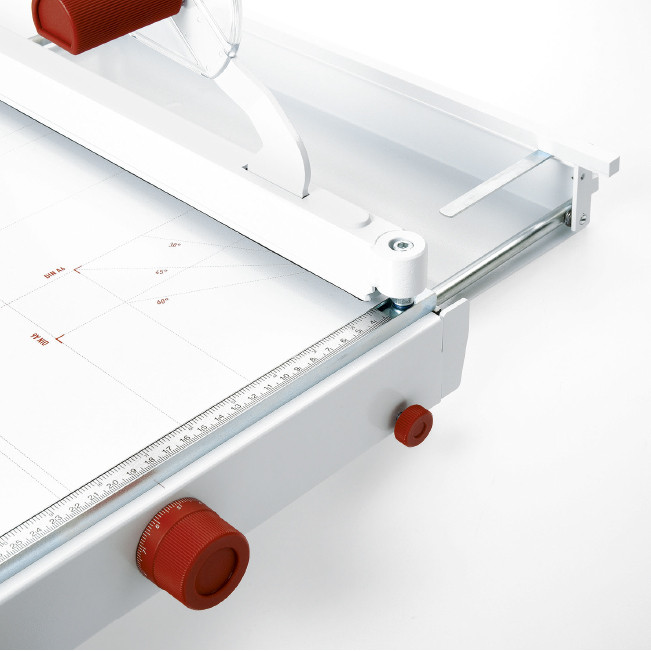 Front gauge.
The front gauge with integrated narrow strip cutting device is positioned via a calibrated rotary knob. Fold-away paper supports on the front gauge allow precise aligning of the paper.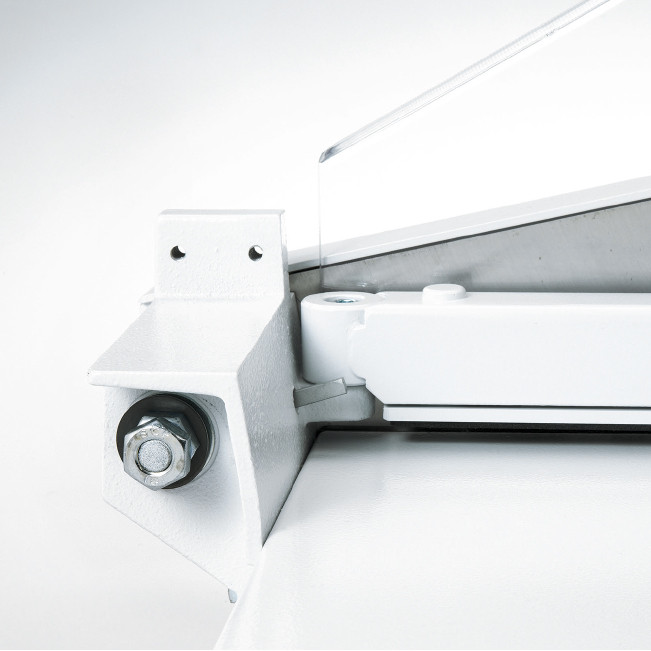 Solid blade mounting bracket.
Sturdy design: Cast aluminium blade mounting bracket with double pivot bearings for the blade axle guarantees highly accurate rectangular cuts.