Purifies the car with 360° HEPA & lonizer Removes 99.99% air polutants in the car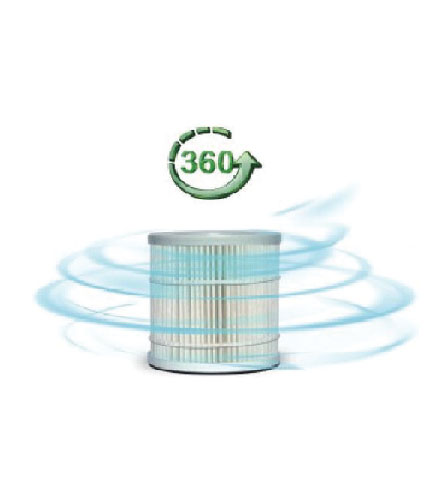 With 360° Medical Grade HEPA Filter
360° High-Efficient HEPA filter removes 99.99%, 0.01 micron of air pollutants in the car. The 360° filter is designed for optimum air flow. It can absorb dangerous chemicals, odours and volatile organic compounds (VOCs).
With Negative lon Purification Technology
Negative ions are expelled into the car where they are attached to positively charged virus, bacteria, dust, pollen, cigarette smoke, odour, pet dander, chemical and others to form larger particles. These particles will then be efficiently eliminated by our HEPA filter.