For professionals, versatile, efficient And flexible, automatic business card cutter, postcard, crease, perforation in the same machine Can cut postcards, greeting cards, gift cards and other cards and work with copiers, digital printers, offset printers very well. The device is not very large. Save space, easy to use, just the first time you can use it. There is no need for employees to control the machine to work. The machine will automatically cut it. The machine can cut business cards with precision, accuracy and speed, made in Japan.
The AeroCut X feeds printed stocks oneby-one from the top of the ream on the feed tray. The air-suction top feed system
feeds even coated stock precisely without
damage. There are several features to
ensure feeding several weights and qualities of stocks every time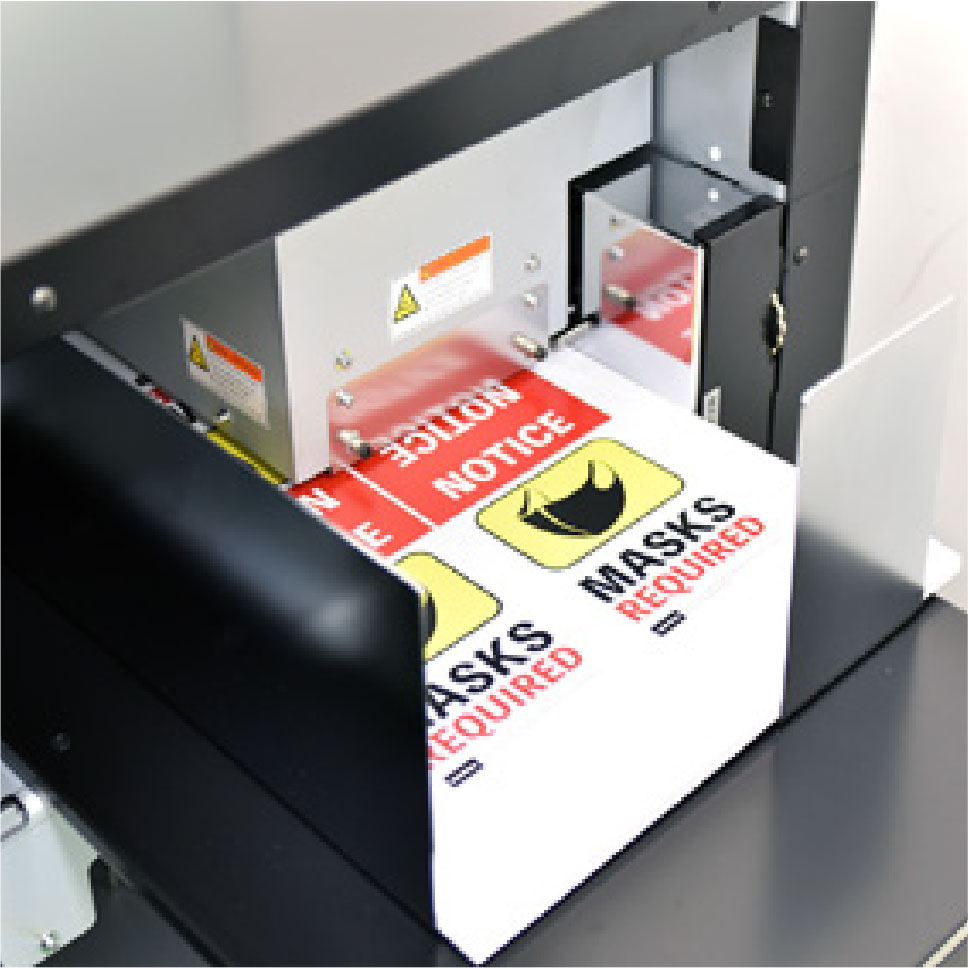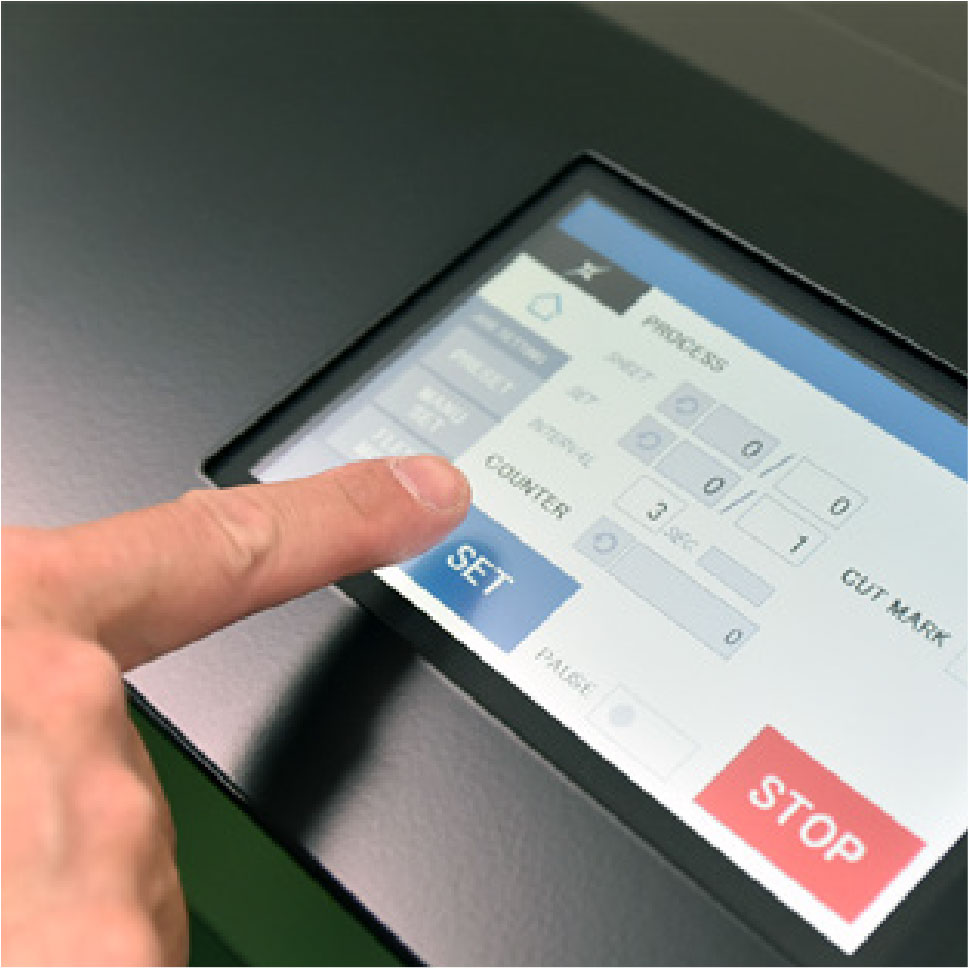 Thanks to the 7″ built-in touch screen,
the AeroCut X allows operators to set
job programmes and run the machine
intuitively and instantly.
Flex mode allows operators to cut multiple size of cards from a page and add desired numbers of creases on these. It enables designers and printers to create new aspects of applications.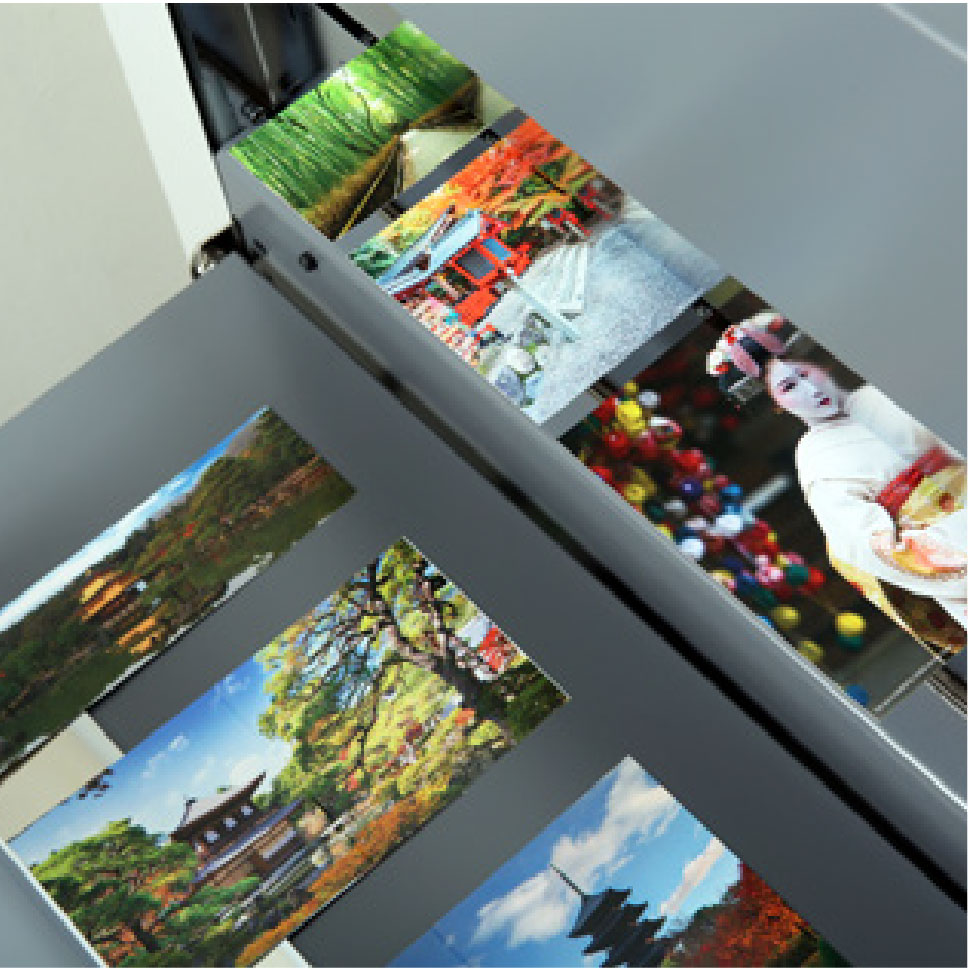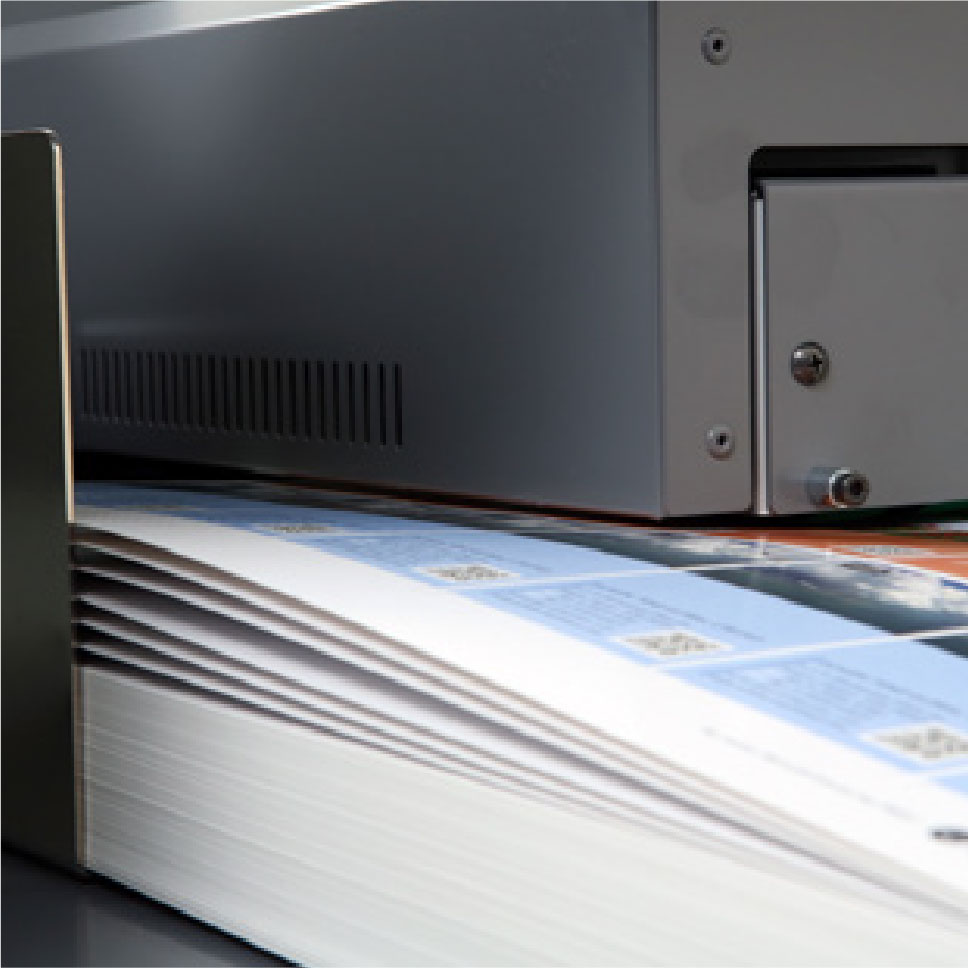 Patented feeding mechanism
The patdtrie ding mechanism reduces risks of doublefeeds and mis-feeds drastically, therefore it prevents paper jam inside and enhances actual throughput.
Robust slitters and guillotine
The self sharpening slitters and a guillotine unit allows the machine to cut even 400 gsm stocks crispy every time, for the long time.
* Depending on paper quality and surface finishing.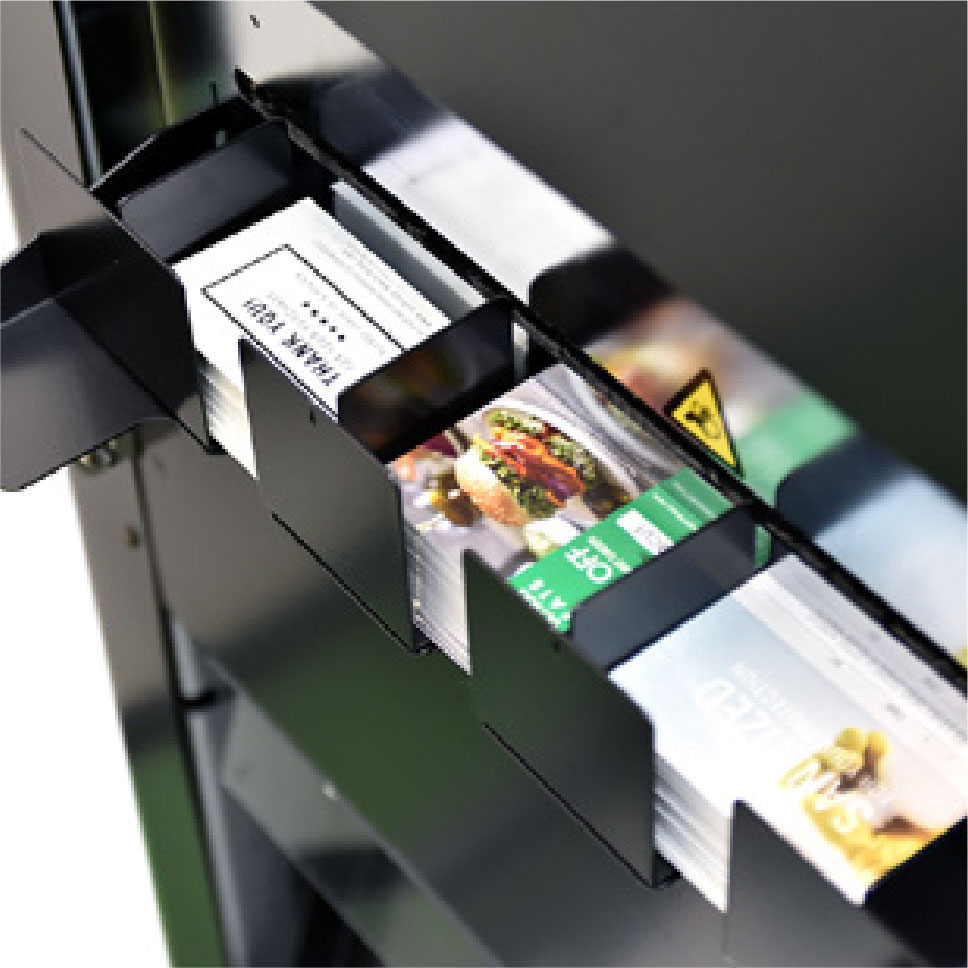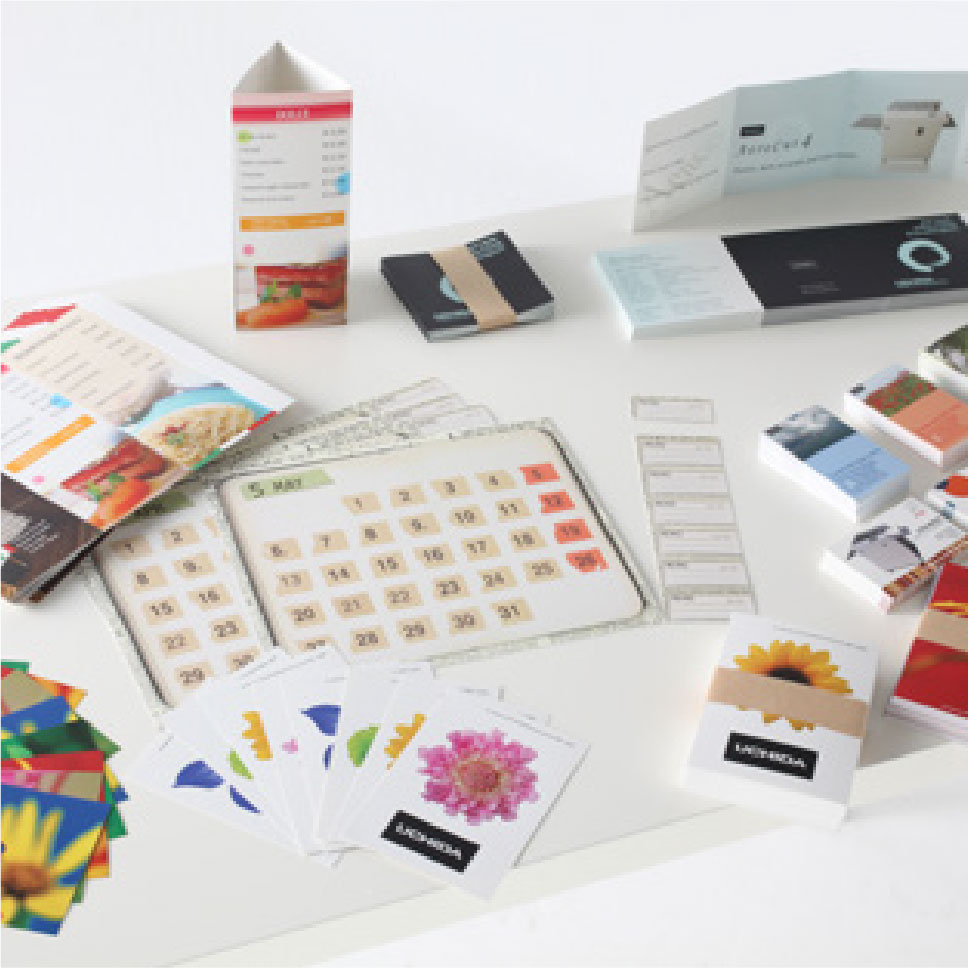 The AeroCut X can change jobs instantly,
therefore is the ideal solution for finishing
digitally printed applications, such as
business cards, post cards, greeting cards,
tent cards, tickets, leaflets etc.
The AeroCut X now has detachable rollers, not only making cleaning easy, but gives better access to components in case of a paper jam.