Uchida Collator UC-1200 efficiently collates a wide variety of paper at the maximum cost performance. The center feed system eliminates the need to re-position the booklet maker and trimmer each time the paper size is changed. You can now install the system in a permanent station. Naturally, Uchida's reliable paper feed system, proven throughout the world, has been kept in the same precise structure as it is constructed. The UC-1200 can also be connected by signal with major booklet makers available in the market. It is suitable not only for professional printer applications but also for in-house printing, quick copy/print shops, schools, and many other uses.
Technical Specifications
Number of stations 10
Paper size 95 X 150 mm – 328 x 469mm
Paper feed System Center Feed with Friction Roller
Max. Loading Capacity 28mm/bin
Processing speed 2,400 Or 4,200 sets/hr
Max Stacking Capacity 65 mm
Stacking System Straight or Criss- cross stacking
Power Source 100-240 VAC, 50/60 HZ, Single phase
Power Consumption 200 W
Dimensions 545 (W) x 740 (D) x 1,056 (H) mm
Net weight 76 Kg
Country of Origin Japan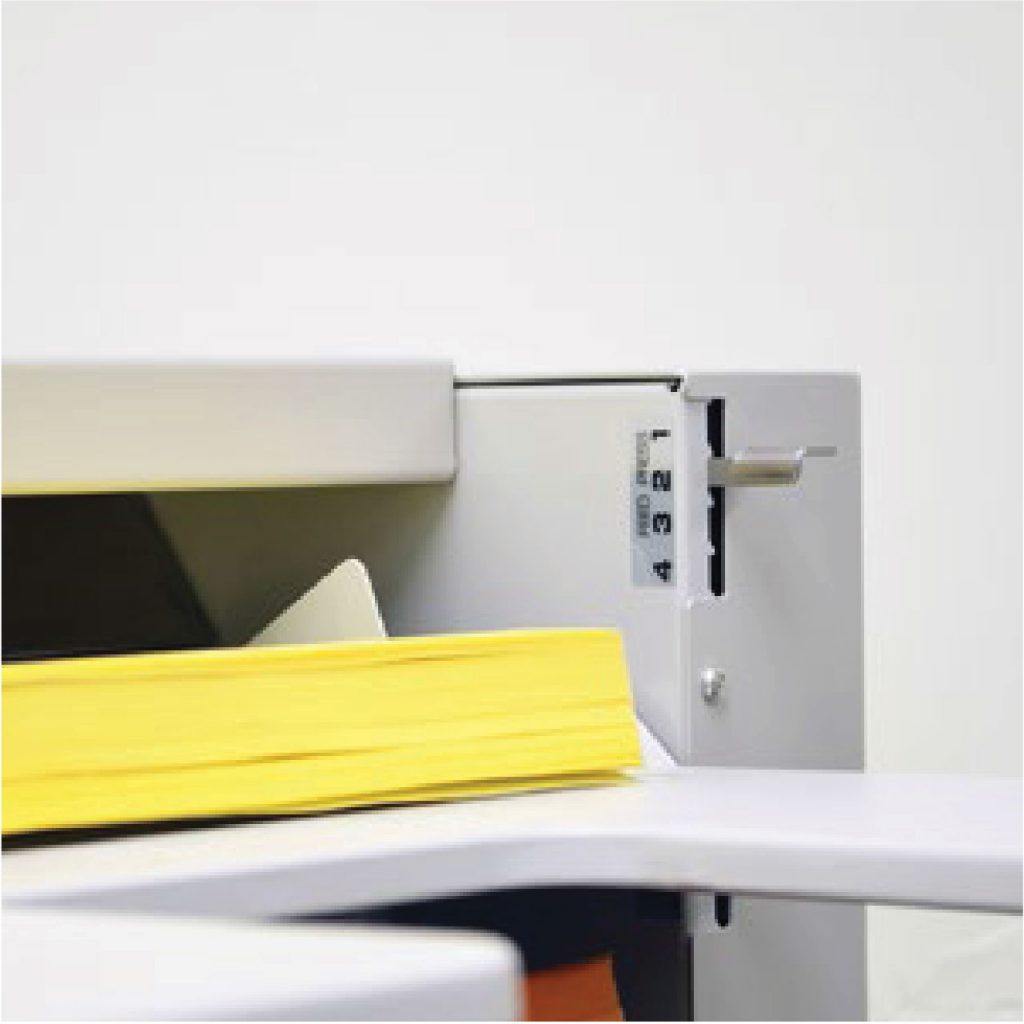 Quick setting of paper feed pressure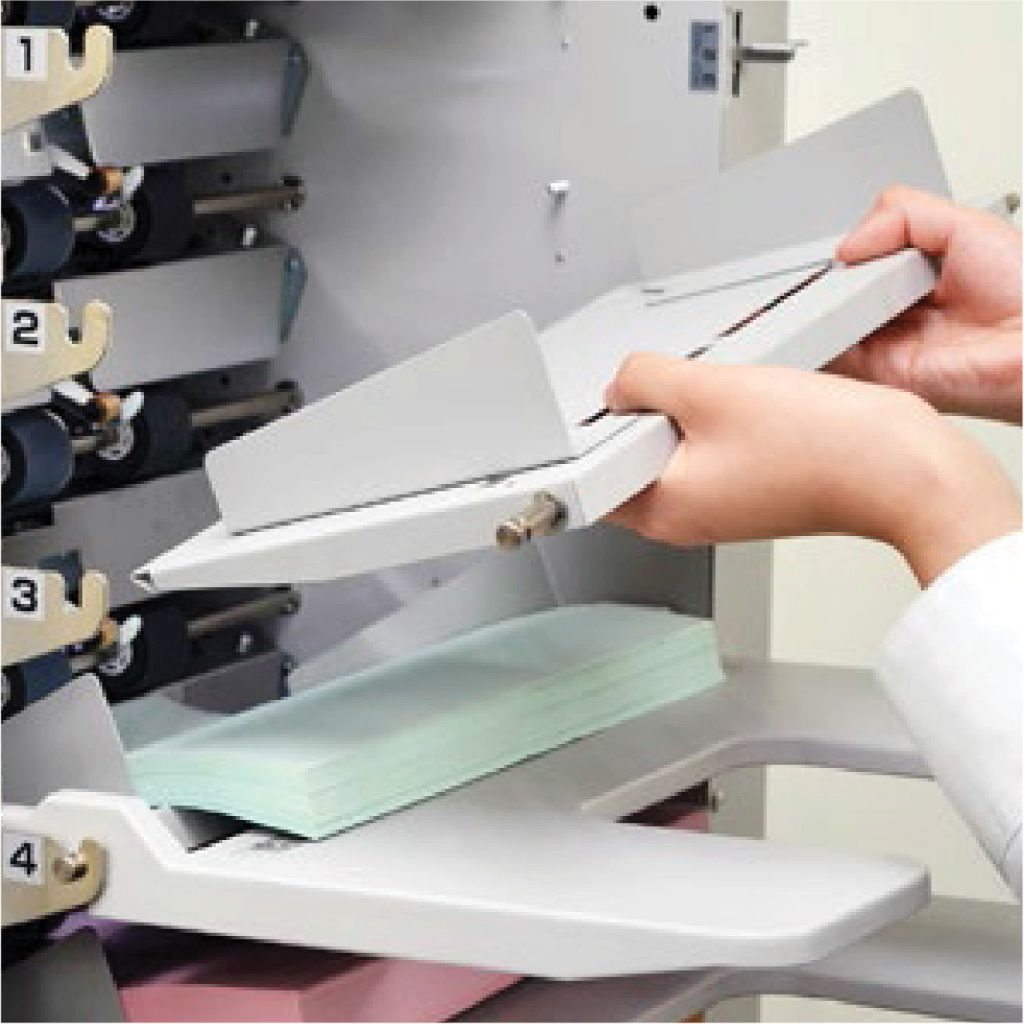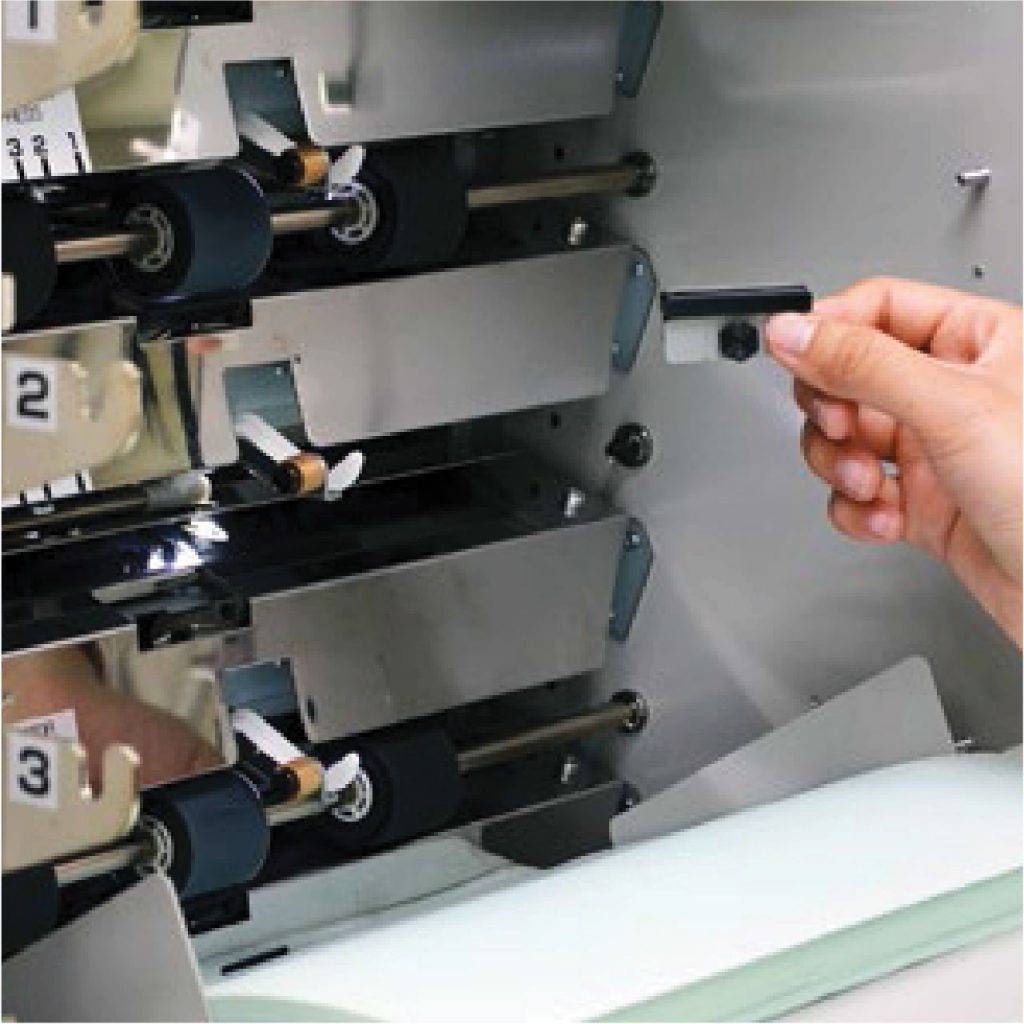 Quick change of a separator pad
Intuitive settings and
operation
Collated papers can be neatly stacked
The UC-1200 can be connected to other machines, such as a booklet maker USF-3100 and a face trimmer UT-3100 to configure booklet making system.