Bring some clean air into your daily life.
Whether at home or at the workplace: We spend up to 90 % of the day in enclosed spaces. And that trend is increasing. Whether working, sleeping, shopping or eating – most activities take place indoors. We rarely give much consideration to the air we breathe in these rooms, although it can actually be far more heavily contaminated than the outside air. The powerful IDEAL air purifiers rid your air of everything that pollutes it. Cleaning your air reliably, and silently. You can feel the difference: When you breathe clean air and feel fantastic at the office, at home and in all your favourite places. The IDEAL air purifiers provide air treatment for your rooms.
Air hygiene can relieve annoying allergy symptoms.​
Air purifiers can significantly reduce
the pollen count indoors, therefore
eliminating the need to take medication.
A good life is easy to have ... Start with the air around you
Most people are unaware that the pollution that is dispersed in the building is more harmful to health than outdoor pollution. The results of the study of indoor pollution were ranked 1 in 5 of the most harmful environmental pollutants (source: USEPA), particles smaller than 2.5μm, also known as "PM2.5". Invisible to the naked eye (Human hair is approximately 100 microns, equivalent to 40 times smaller than hair), smaller than human cells. Can enter the lungs and bloodstream Which of these dust Cannot be degraded to accumulate in the body Until making it dangerous There is a risk of causing asthma, allergies, chronic obstructive pulmonary disease, lung cancer, emphysema, ischemic heart disease. Coronary artery Or heart failure If the body accepts it every day and accumulates back and forth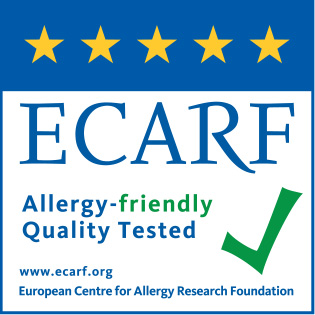 Suitable for allergy sufferers
high quality filter set can pass filtration test Both dust, pollen and smoke filters are certified by European Research Institute of Allergy ECARF
Energy Star Award
IDEAL Air Purifier Receives Energy Star Award for superior energy efficiency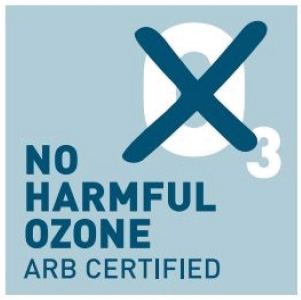 CARB
IDEAL air purifiers are certified to not produce ozone contaminants or Does not generate other ozone from the product From the California Air Resources Board (USA)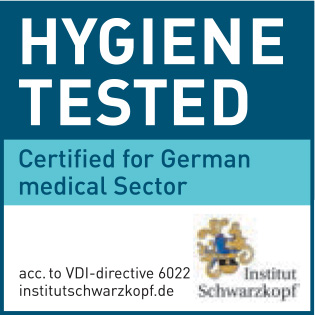 Suitable for medical departments
Passed microbiological, microbial and antimicrobial tests. Filtering particles and other particles from Germany The unit can be used in all medical departments.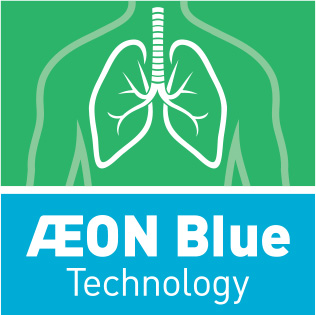 AEON Blue® technology
Advanced technology of air cleaning system multi-step filter simulate natural processes Helps reduce air pollution in the home up to 99.97% of pollutants before they can enter the respiratory tract
AHAM
IDEAL air purifiers are tested and certified according to standards. set by the Association of Home Appliance Manufacturers (AHAM). The Association of Home Appliance Manufacturers ​
Air purifier IDEAL AP PRO​​
Professional air purifier with maximum purification power. High efficiency, made in Germany.
The ideal air purifier IDEAL for your needs​
Nothing is more important than getting a breath of fresh air. With a wide range of IDEAL products using the highest quality
materials and components IDEAL therefore designed to meet every need to suit life style and cover all
 floor sizes perfectly divided into the following categories:
The compact and powerful air purifier for pure indoor air – for room sizes of 30 to 50 sqm *. Novel 360° multi layer filter system with long life HEPA filter technology and highest amount of specialized active carbon.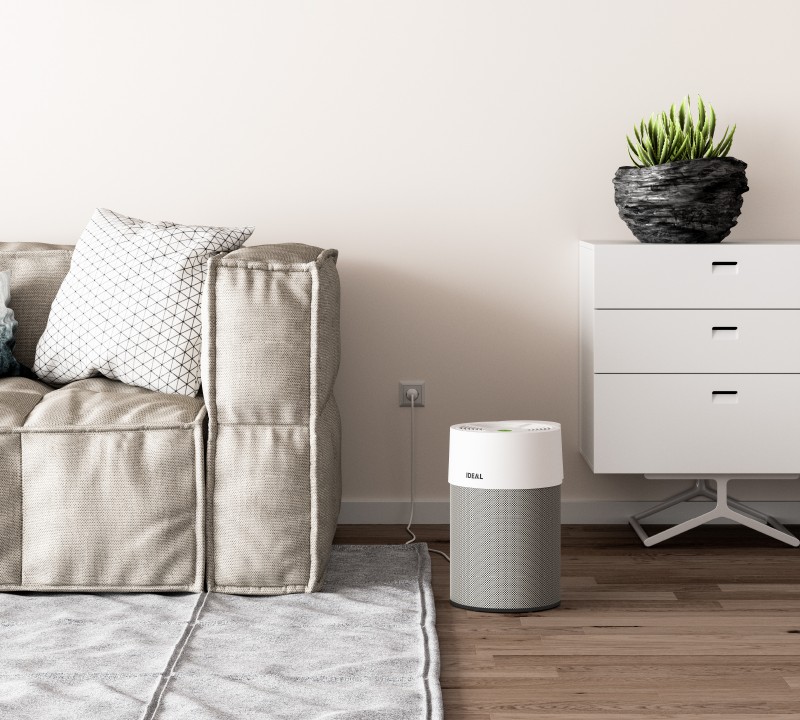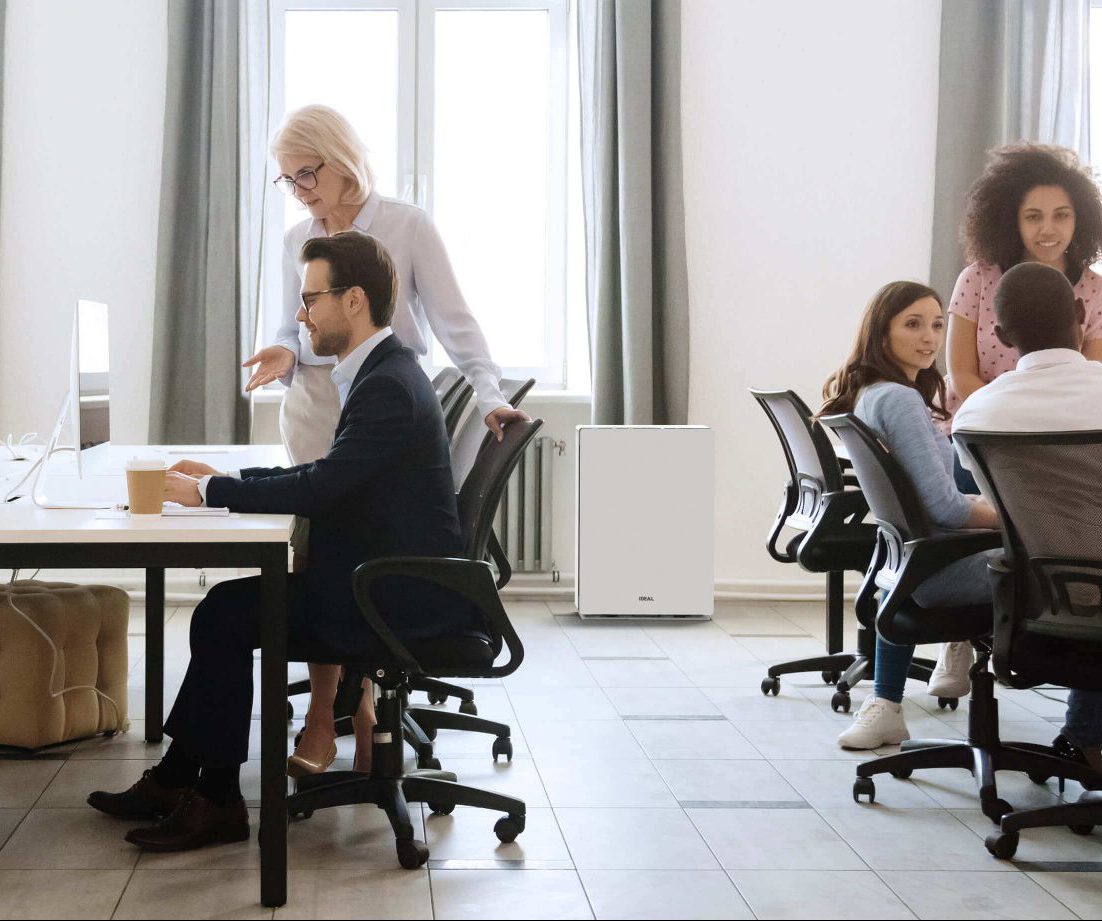 Professional air purifier for pure indoor air. Novel 360° multi layer filter system with long life HEPA filter technology and highest amount of specialized active carbon.
The professional air purifier for pure indoor air – up to 1550 m³/h air throughput. Novel 360° multi layer filter system with a highly effective HEPA particulate filter.
The IDEAL AS10 indoor air sensor measures the air composition, indoor climate and possible environmental factors – all in real time. All of these measured values are displayed by the associated "IDEAL AIR PRO" app. In automatic mode, the IDEAL AS10 also enables all connected IDEAL AP PRO air purifiers to be controlled centrally. They are connected via an app, which also allows all AP PRO units to be remotely controlled online and programmed.
The robust, extremely powerful air purifier proves itself in buildings where the highest air purification performance in a short time is required – such as in schools. Highly effective HEPA H14 filter system with individual test and certification.